Take in Thailand's most beautiful spots in comfort and style with this 10-day tour. Taste authentic Thai dishes, explore historical temples, feed the majestic elephants, and swim in the clear waters of Phang Nga Bay. This magical experience is one that's for the books!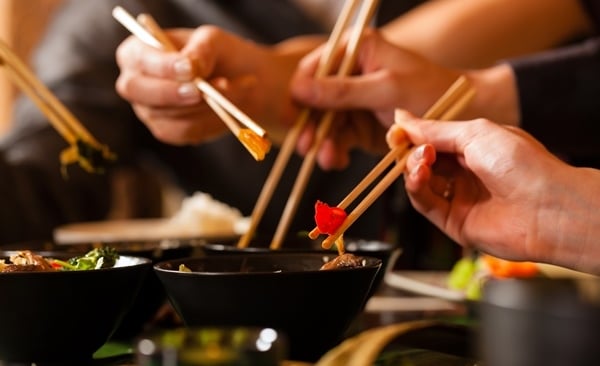 Shopping at the local markets
Enjoy some retail therapy at Thailand's liveliest markets such as the Asiatique Night Market and Warorot Market
Explore Chiang Mai by Segway
Glide through Chiang Mai's most historical spots via Segway
Interact with elephants
Get up close with Thailand's sacred animal and learn how to approach them with the guidance of a mahout
1
Bangkok Arrival
Bangkok Suvarnabhumi Airport – Akyra Thonglor Bangkok (27.0 km): 54 min – 1 hr
Begin this contemporary Thailand tour in the heart of it all: the capital city. Upon arrival at Bangkok Airport, greeted by a representative at the aircraft door or before entering the terminal area. They will assist with fast tracking immigration procedures and carrying the luggage. Once done, they'll introduce the guide/driver who will facilitate the transfer via a private luxury vehicle. Free day at leisure.
Take a leisure at your hotel.
Enjoy the first evening in the magical city of Bangkok, grab a sunset cocktail drink and taste some light snacks at Octave Sky Bar, the rooftop located at Bangkok Marriott Sukhumvit. This is a bar suspended in the sky providing panoramic views of Bangkok and the Chao Phraya River.
After the drink and the view, hop on the famous three wheeled Tuk Tuk to explore the nightlife in the area of Thonglor, and enjoy zipping through different hidden bars decorated with cool designs and styles in the relaxing setting and nice ambience. The night completes with a street food dinner.
Overnight in Bangkok.
(Note: Dress code of smart casual is required; Tank top, sleeveless, athletic clothing, spaghetti strap and tube tops, flip flops or Birkenstocks are not allowed.)
2
Bangkok
After a delicious hotel breakfast, meet with the guide and head out for a full day of sightseeing using public transportation. Walk to the nearest BTS station for a short skytrain ride to the interchange station for taking MRT to MRT Sanamchai Station, the most beautiful MRT station located at the center of Rattanakosin Island. This station is built around the beauty of the Rattanakosin architectural design and elegance which is very impressive for all visitors. Out of the station, continue a short walk to Wat Pho, home of the Thai massage and reclining Buddha. Continue to the Grand Palace, the nation's landmark, most revered royal monument and home of the mysterious Emerald Buddha.
Note: Appropriate dress is required for palace and temple visits Shorts, mini-skirts, tight-fitting trousers, sleeveless shirts or vests, and sandals are not allowed. & Grand Palace is one of the most popular destinations and is usually a number one must-see place in Bangkok. Not surprisingly, it receives millions of tourists annually. To get the best of your visit and avoid crowds on spot we will allow your guide flexibility to visit the temple either early morning or late afternoon if possible in your itinerary. If you by any means decide that there are too many people for your liking, the guide can bring you to an alternative temple in the area such as Wat Saket or Wat Suthat, this decision needs to be made before entering the Grand Palace.
After the royal visits, take a tuk-tuk ride to the backpacker's Mecca that is Khao San Road. Head back to Thailand's Champs Elyseese, Ratchadamnoen. Continue by Tuk Tuk for lunch at Err restaurant. Err is a modern and casual Thai cuisine restaurant serving local dishes from all over the country.
In the late afternoon, transfer to Chakrabongse House by Chao Phraya River to embark on a luxury speedboat for a 2-hour afternoon khlong tour, including a stop to Wat Arun, the famous Temple of Dawn. Enjoy a bottle of sparkling wine onboard during the tour.
OPTIONAL: Night Bites and Sights in the Village of Love (Private)
This evening's tour will begin at 18:00. Fall in love exploring the flavors, spices and aromas of the city's Village of Love, the historic Bangrak neighborhood. Experience how the locals live, eat and shop by taking part in unique local food tastings each packed with authentic history and intimate stories of the neighborhood.
EXO's local experts will hand-pick food that is guaranteed to tickle the taste buds and share their intimate stories of Bangkok.
Note:
Starting Point is BTS Saphan Taksin station exit 2
Private Start time from 18:00 hrs (check availability) / Duration 3.5 - 4 hours / Operate Mon to Sat only
Private tour max. 12 pax.
Not include transfer to the starting point
The tour is not suitable for children under 6 years old.
Not operate during Songkran Festival 13 – 17 Apr and New Year 1 Jan.
Overnight in Bangkok.
3
Bangkok
Enjoy breakfast at the hotel, followed by a morning transfer to a 'hip & chic' Thai cooking class at Issaya Cooking Studio. The studio is the natural culmination of its parent restaurant, the renowned Issaya Siamese Club, the flagship restaurant of Thailand's internationally acclaimed Chef Ian Kittichai. Enjoy the 'Issaya Recipes Class' with a 4-course menu from the Issaya Cookbook. The cooking class will take 4 hours. Enjoy lunch at the cooking studio or grab a bite from each dish during the course.
After lunch, be transferred to the Erawan Shrine, a Hindu shrine in Bangkok that houses a statue of 4-face Buddha, the Thai representation of the Hindu Brahma God.
Free at leisure in the afternoon or enjoy the optional activity.
OPTIONAL: BE SOPHISTICATED IN STYLE WITH PERSONAL FASHIONISTA
Known as Thailand's most famous shopping paradise, Bangkok offers some of the most upscale department stores offering a wide range of local and international luxury brands.
This evening, be picked up at 17:00. Embark on this private shopping experience with a personal shopper and visit the trendiest shops in Bangkok with a personal stylist. The personal shoppers are mainly well-known stylists who have worked with Thailand's leading fashion magazines like GQ Magazine Thailand, L'Officiel and L'Optimum, while others are well acquainted with famous shops like Thai Silk and Fine Jewelry.
The personal shopper will accede to individual's requests and look for up-to-date looks, quality clothes and accessories that best suit any individual's style.
Once tired from shopping, be taken for an authentic Thai fine dining experience with the personal shopper. Rest and relax with a cocktail in hand.
Be styled, shop, wine and dine like a celebrity for a day! (D)
Time: 17:00 – 21:00 (Flexible)
Departure: Daily
Note:
The program is subject to availability of a personal shopper.
Overnight in Bangkok.
4
Bangkok – Chiang Mai
Akyra Thonglor Bangkok - Bangkok Suvarnabhumi Airport (27.0 km): 54 min-1 hr Chiang Mai Airport – Akyra Manor Hotel (6.1 km): 23 min
After enjoying breakfast at the hotel, there will be an airport transfer for the flight to Chiang Mai.
Upon arrival at Chiang Mai Airport, be greeted by an EXO Travel guide. Once done, they'll introduce the guide/driver who will facilitate the transfer via a private luxury vehicle.
Then continue into the old city for the beginning of an exciting Segway experience! Following a 15-minute introduction on how to use a Segway, take an unforgettable 'glided' tour on a personal transporter, the world's first electric, self-balancing personal transport vehicle. Tour stops and locations may vary, but will include Chiang Mai landmarks such as Wat Phra Singh, Wat Phan Tao, Wat Chedi Luang, Tha Pae Gate, Wat Chiang Man and Three Kings Gate. Segways are a fantastic way to take a voyage through the culturally rich and enchanting city of Chiang Mai.
Begin the evening at a local temple, joining monks in their nightly chanting of prayer. Light some incense or burn a candle and experience this wonderful Buddhist event. From here, embark on a memorable dining experience at 137 Pillars. Stroll (or drive) over the bridge to the lively Warorot Market, a hub of local life bursting with fresh flowers and local street food stalls. The guide will help with the market explorations; top the experience off with some local Thai sweets, the perfect way to conclude the evening.
Overnight in Chiang Mai.
5
Chiang Mai
Discover why Chiang Mai is known as 'The Creative City of Thailand'. Depart from the hotel and transfer to the hip student area of Nimmanhemin where The University of Chiang Mai's (CMU) Contemporary Art Gallery is located. This multi-level gallery showcases contemporary art displays by talented local artists. Walk through its halls and learn about life from a Thai artist's perspective. From here, stop for coffee at either the award winning Ristr8to Latte Art Café or the quaint Din Din mud brick cafe. Continue the day to the Elephant Parade gallery for an opportunity to flex one's creativity. Elephant Parade is a worldwide collection of hand-painted elephants that help fund the Asian Elephant Conservation Foundation. The painted elephants come in all sizes, the largest of which travels the world in an International Art Exhibition endorsed or painted by celebrities, designers and artists. (Note: CMU Art Gallery is closed on Mondays and public holidays.)
Lunch at Woo Café. A unique cafe in Chiang Mai's old town that is also an art gallery.
In the late afternoon, drive up to the mountain temple of Wat Phra That Doi Suthep, the most famous landmark of Chiang Mai (1,676 metres above the city.) Climb up the staircase adorned with imposing nagas (mythical serpent-like creatures), to visit the exquisite golden pagoda. The sound of temple bells fills in the air and the view overlooking the city makes an irresistible photo opportunity.
Overnight in Chiang Mai.
6
Chiang Mai
Akyra Manor Hotel – Patara Elephant Farm (29.1 km): 57 min
Enjoy breakfast at the hotel and drive to a beautiful valley on the edge of Doi Suthep National Park where the Patara Elephant Farm is located. Founded in 2000, this elephant breeding program teaches visitors all about these majestic creatures, working under the conservation philosophy 'Extinction is Forever'.
Throughout the day, experience the life of a mahout (elephant owner), learning how to approach elephants in the bush, unchain, feed and bathe them. Once the elephant is ready, enjoy an exciting 1-hour bare-back ride through rice paddy fields to a waterfall with a picnic lunch served in the jungle. Ride to the farm and return back to Chiang Mai.
Overnight in Chiang Mai.
7
Chiang Mai – Phuket
Akyra Manor Hotel - Chiang Mai Airport (6.1 km): 23 min Phuket Airport – Akyra Beach Club Hotel (27.4 km): 30 min
Get breakfast at the hotel before checking out to head for Chiang Mai Airport for the flight south to Phuket.
Upon arrival at Phuket Airport, be greeted by a representative at the aircraft door or before entering the terminal area. They will escort to the VIP area and fast track immigration procedures. They will then assist with the luggage and introduce the guide/driver who will facilitate the transfer to the hotel via a private luxury vehicle.
Overnight in Phuket.
8
Phuket
Enjoy breakfast at the resort and spend the whole day at leisure. Optional tours are available with pre-arrangement.
OPTIONAL ACTIVITY: Full Day - Phi Phi Island by Speedboat (Join-In)
You will be picked up at 08:00. Escape to a quieter, more natural side of southern Thailand with this day trip from Phuket. Travel by speedboat across the Andaman Sea to the six scenic Phi Phi Islands. The journey to Phi Phi takes around 45 minutes, passing by spectacular limestone karsts that jut out from the blue seas. Sit back and relax, enjoying the views as the boat cruises closer to paradise. Pass by Maya Bay, arguably one of Thailand's most beautiful places, just for sightseeing. The bay is so stunning, in fact, that it was used as the setting for the famous Hollywood movie 'The Beach'.
Continue around the islands, Phi Phi Lay Cove and Monkey Beach. Each of these stretches of island boasts swaying palm trees and white sands. There are also calm, clear waters brimming with fish for those who wish to discover Thailand's underwater beauty.
During the day, lunch will be served at Tonsai Bay. This southern stretch of Phi Phi Ley island offers sweeping views of the surrounding sea. The afternoon is spent cruising to Bamboo Islands and possibly other island nearby, for more chances to snorkel and swim in the Andaman Sea.
After a spectacular day cruising the Phi Phi Islands, it is time to return to Phuket. Transfer back by boat and car, arriving at the hotel early this evening. (L)
Time: 08:00-17:30
Departure: Daily
Note:
Join-in tour and transfers
Min. 2 persons, max. 20 persons
This trip operates with a minimum of 2 pax, in case that the minimum pax count haven't been reached, then the trip will be cancelled or moved to a date where the minimum pax count is reached. In case you want a guaranteed departure you will need to pay for the minimum pax amount.
Maya Bay is now closed until further notice. The island can be just passed by for sightseeing from boat.
The program is subject to change due to the weather condition and the level of water on the day of the tour.
OPTIONAL ACTIVITY: Full Day – A Blissful Day on Phang Nga Bay
Be picked up at 08:30. Spend a day in paradise. Leave the crowded beaches of Phuket aboard a private, long tail boat that has been customized for ultimate comfort. Cast off and head to turquoise waters during this full day boat trip to Phang Nga Bay.
Pass by 'James Bond' Island, slowing down for photos of this beautiful, but touristy, site. Venture further afield to discover dramatic limestone karsts jutting out of the water and a pristine mangrove forest. Relax and enjoy the views as the boat glides across the Bay. The boat captain will seek out a secluded beach for a chance to swim in the clear waters or sunbathe on the white sandy shores.
The day continues with a visit to a privately-owned island. Go ashore at this tropical paradise and explore the tranquil beaches which are blissfully free of development. A barbeque of fresh seafood will be prepared for lunch in this incredible setting.
Spend the rest of the day swimming and lounging about, soaking up the sun's rays and the serene atmosphere. Return to Phuket by boat, arriving just as the sun begins to dip low in the sky. (L)
Time: 08:30-17:00
Departure: Daily
Note:
OPTIONAL ACTIVITY: Full Day - Community Connection at Koh Yao Noi
You will be picked up at 08:30. Help spread the benefits of tourism to rural communities. Venture away from Phuket and Krabi and spend a day on a small island, supporting family-run businesses and learning about traditional lifestyles of the people.
Set off after breakfast aboard a join-in public speedboat Cast off and travel away from the busy beaches of the main island and head toward Koh Yao Noi. Unlike Phuket and Krabi, Koh Yao Noi is a sleepy island where the locals rely on fishing, farming and other small businesses for income.
Spend a full day on Koh Yao Noi, meeting with the friendly residents. Walk through a rubber plantation to see how the trees are tapped for sap, a process done entirely by hand. Then head to a small workshop and witness the time-consuming process of batik making.
Around midday, head to a family home where you will enjoy a lunch of home-cooked dishes, and you will also take part in this home cooking experience, learning from this local family. Besides the experience and a delicious meal, this is also a special way to gain insight into the lives of the southern Thai people.
Spend the rest of the day wandering through rice fields and village laneways, where buffaloes and cows lazily graze. Pay a visit to the local market to see the day's fresh catch and other items for sale.
Then it is time to say farewell to Koh Yao Noi and return by boat to Phuket. (L)
Time: 08:30-18:00
Departure: Daily
Note:
Transfers from and to hotel on a private basis
Max. 5 persons
Activities program may be slightly changed subject to the presence of local people at home.
OPTIONAL ACTIVITY: Half Day - Street Food Tasting in Phuket Town
You will be picked up at 07:00. Experience the delights of Thai food and get a closer look at local culinary culture on this Phuket street food tour.
Spend the morning walking along the smaller side streets of the city. Stop at a variety of food stalls, some selling fresh fruits and other produce while others sell freshly cooked snacks and noodle dishes. Many of the food stalls have been run by the same family for generations and there will be a chance to chat with some of these shop owners.
Start with a dim sum breakfast, washed down with a cup of locally-grown coffee. Visit a local shop to learn about the concept of khao kaeng, Thai food served on trays. Then explore a stall piled high with colourful curry pastes and learn about their different uses.
Continue into the old town, stopping in at the informative Post Office Museum for a short visit. Then return to the food trail stopping to taste items like the Malaysian-influenced roti breads and Chinese-style Hokkien noodles. Learn about the origins of these foods which were introduced by immigrants in the 19th century.
Round out the day with some typical southern Thai snacks including a local rendition of a crepe and exotic tropical fruits.
With a full belly and camera-full of fabulous food images, return to the hotel. (L)
Time: 07:00-13:00
Departure: Daily except Tuesdays
Note:
OPTIONAL ACTIVITY: Half Day - The Former Glory of the Old Phuket
Be picked up at either 08:30. Get to see a different side of Phuket with this insightful excursion to the city's lesser-known corners.
Start with a visit to a rubber plantation, one of the main industries in Phuket, along the roadside. Our guide will explain how the rubber sap is collected from the trees and processed after. Continue further away from the shore to Tong Sai National Park, a lush expanse of jungle teeming with wildlife. Meet with a volunteer from the Gibbon Rehabilitation Project (GRP) and learn about the centre's activities to protect the native gibbon population and their natural habitations. Take a stroll around and see some of the many gibbons being nursed back to health at the centre. Refuel with a cup of local Phuket coffee and some snacks before continuing the excursion.
Take a closer look at Phuket's past with a visit to the small, but informative Kathu Mining Museum. Get a glimpse of the former glory of Phuket, its people, its economy and its history while learning about the island's mining industry.
The half-day Phuket tour concludes with a visit to Wat Prathong, one of the oldest temples in Phuket. Gain a deeper insight into Buddhism while watching local devotees praying at this sacred monument.
Time: 08:30 - 13:00
Departure: Daily
Note:
Overnight in Phuket.
9
Phuket
Enjoy breakfast at the resort and spend the whole day at leisure. Optional tours are available with pre-arrangement.
OPTIONAL ACTIVITY: Half Day - Surfing, Boogey Board, or Stand-up Paddle Board
Set out into the big blue waters, ride the waves, stand-up paddle over the glassy water's surface and soak in the tropical splendor in all its sun-kissed glory. Lessons with the professional instructor takes place right on the beach fronting the resort. The type of board to use depends on the season's conditions.
Time: TBA
Departure: TBA
Note:
Joining and free Class
TBA - Please double check date and time schedule with supplier
Overnight in Phuket.
10
Phuket Departure
Akyra Beach Club Hotel – Phuket Airport – (27.4 km): 30 minutes
Breakfast at the resort. Meet with the representative for the transfer back to Phuket Airport for the return flight.
OUR SERVICES INCLUDE:
Accommodation in selected luxury hotels
Meals as mentioned (B= Breakfast, L= Lunch, D= Dinner).
Tours and transfers by private luxury vehicles and public vehicles
Luxury service of English-speaking guide.
Fast track service on arrival at Bangkok Airport and Phuket Airport.
Entrance fees for mentioned visits
Welcome gift on the arrival day (Day 1)
OUR SERVICES DO NOT INCLUDE:
Other meals than mentioned
Other services than mentioned
International and domestic flights
Laundry, telephone calls and expenditures of personal nature
Tips
Travel insurance
Not quite right or still need some more inspiration? Take a look at the journeys below and discover what other people who liked this tour also looked at!
De'Kashor Elephant Home Hilltribe Village ( Join )
Visit and stay overnight in a traditional Karen hilltribe village.
Learn secrets of elephant care from an experienced local expert.
Get up-close and personal with elephants while bathing them
Knowledge to the test while caring for
Bathing elephants in a beautiful natural environment.
Multisport - Ultimate Southern Thailand
Canoe down scenic Sok River
Kayak the mangroves of Ao Thalane
Cycle rural villages of Klong Thom
Snorkel around tropical islands
Taste iconic dishes of Krabi
Thailand-Myanmar Overland
WWII history of Kanchanburi
Visit Kamphangphet Historical Park
Nature at Lan Sang and Taksin National Park
Ancient pagodas and churches of Mawlamyine
Circle train ride through Yangon
Northern Thailand Multi-Sport Explorer
Indulge in traditional spa treatments
Swim and kayak at Mae Ngat Lake Reservoir
Visit Thailand's famous botanical gardens
Pick tea leaves and learn about the Lisu Hilltribes
Hike the monks trail up to Doi Suthep Mountain
Thailand - Hip and Chic Tour
Dine at Bangkok's chicest tables
Explore Chiang Mai by Segway
Discover Thai modern art
Relax on spectacular Phuket
Stay in stylish and hip hotels
Mini-Multisport Chiang Mai Adventure
Cycle over Mae Ngat Dam
Relaxing dip in 'Sticky Waterfalls'
Visit stunning Wat Ban Den
Trek and homestay at Huay Nam Dung
Cruise on a traditional bamboo raft